Introduction:
This is a multi-functional smart bracelet. It has a 0.96-inch TFT screen. It is compatible with iOS 8.0 and above, Android 4.4 and above. It will give you great experience!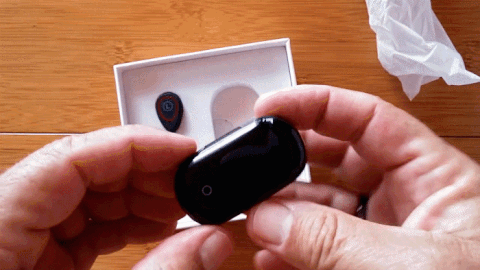 Features:
Smart bracelet + BT earphones, one device, two functions.
0.96 TFT screen, 160*80, 512KB+16KB.
Bluetooth headphones, you will not miss important message or incoming call.
Support to monitor heart rate and blood pressure continuously.
Multiple sport modes, scientific analysis to manage your health.
Fitness wristwatch, you can check your daily data on it.
Easy to use and great for running and outdoor sports.
Support BT 4.2, Android 4.4 and above, iOS 8.0 and above.
Low consumption, 7 to 15 days standby time.
Durable and comfortable to wear.
Functions: Sport, heart rate, blood pressure, pedometer, step, calories, exercise history record, remote camera, alarm clock, anti-lost, multiple language.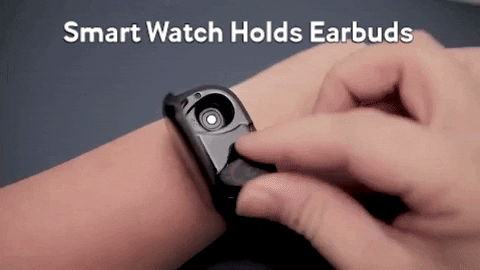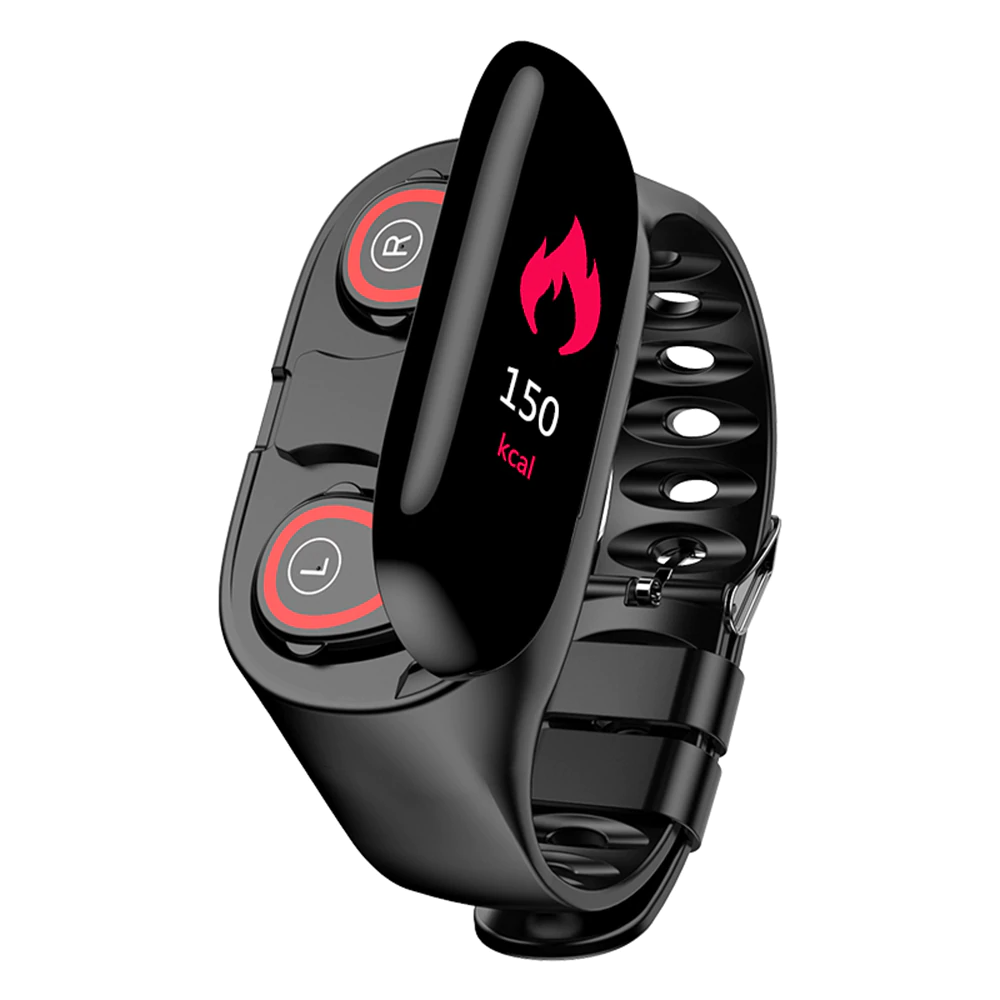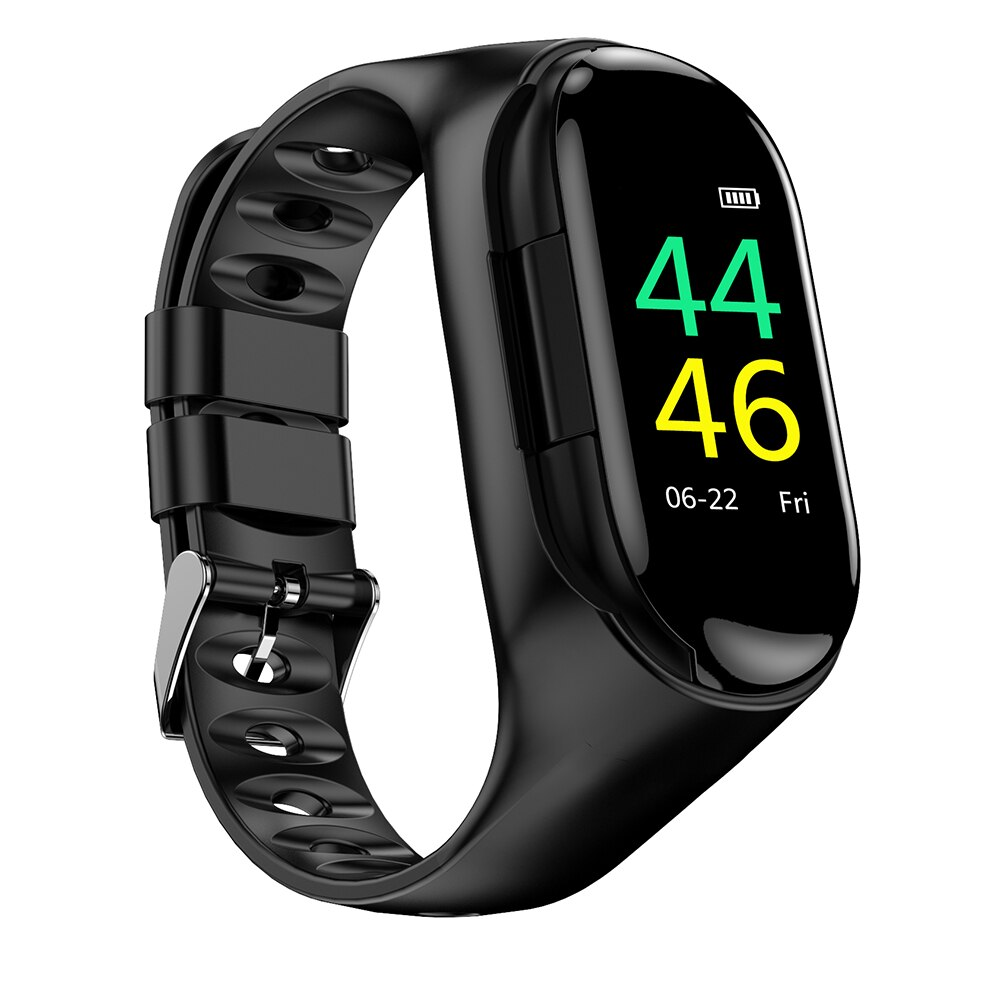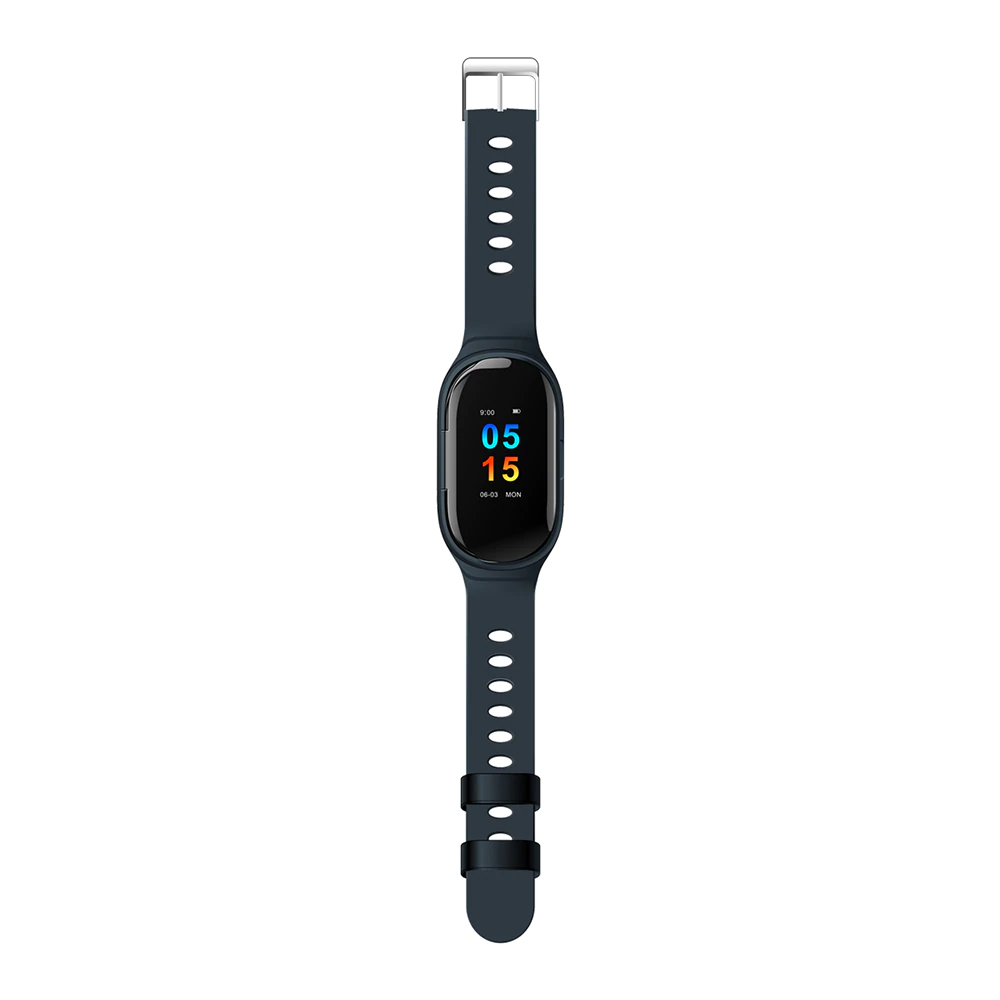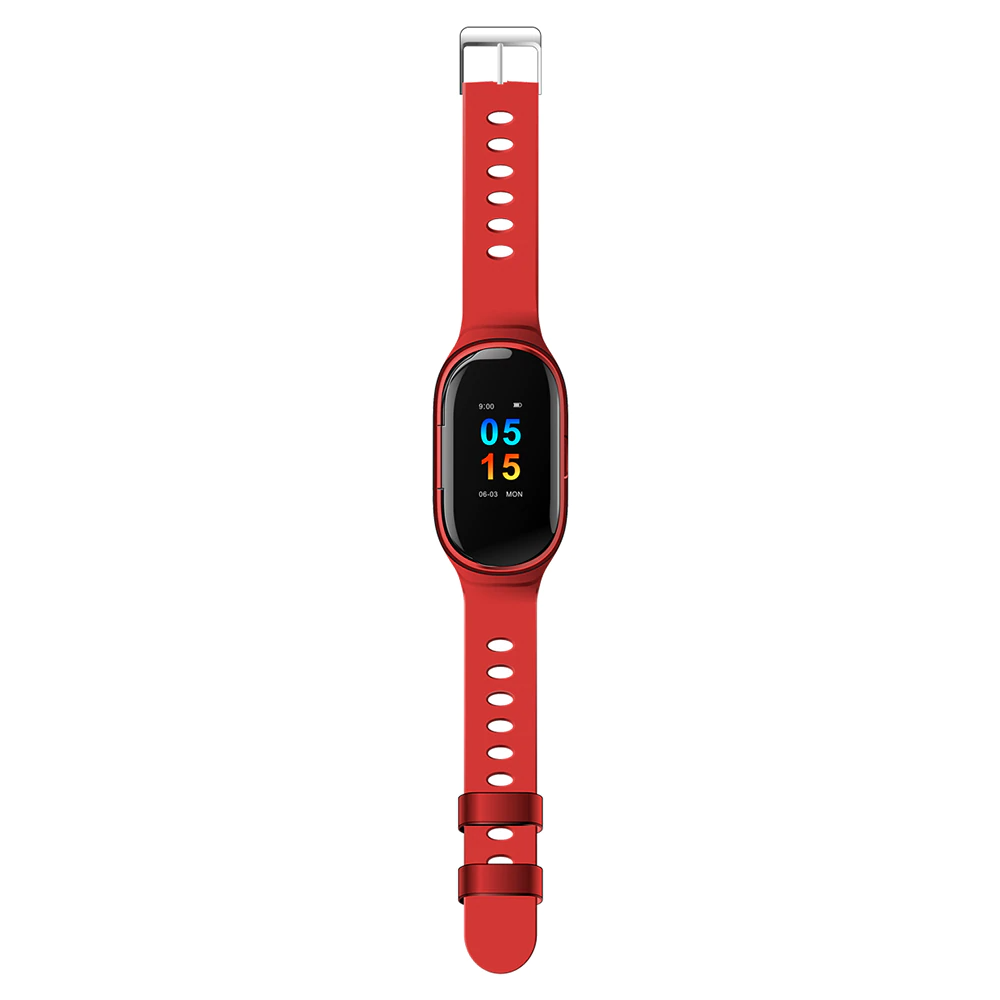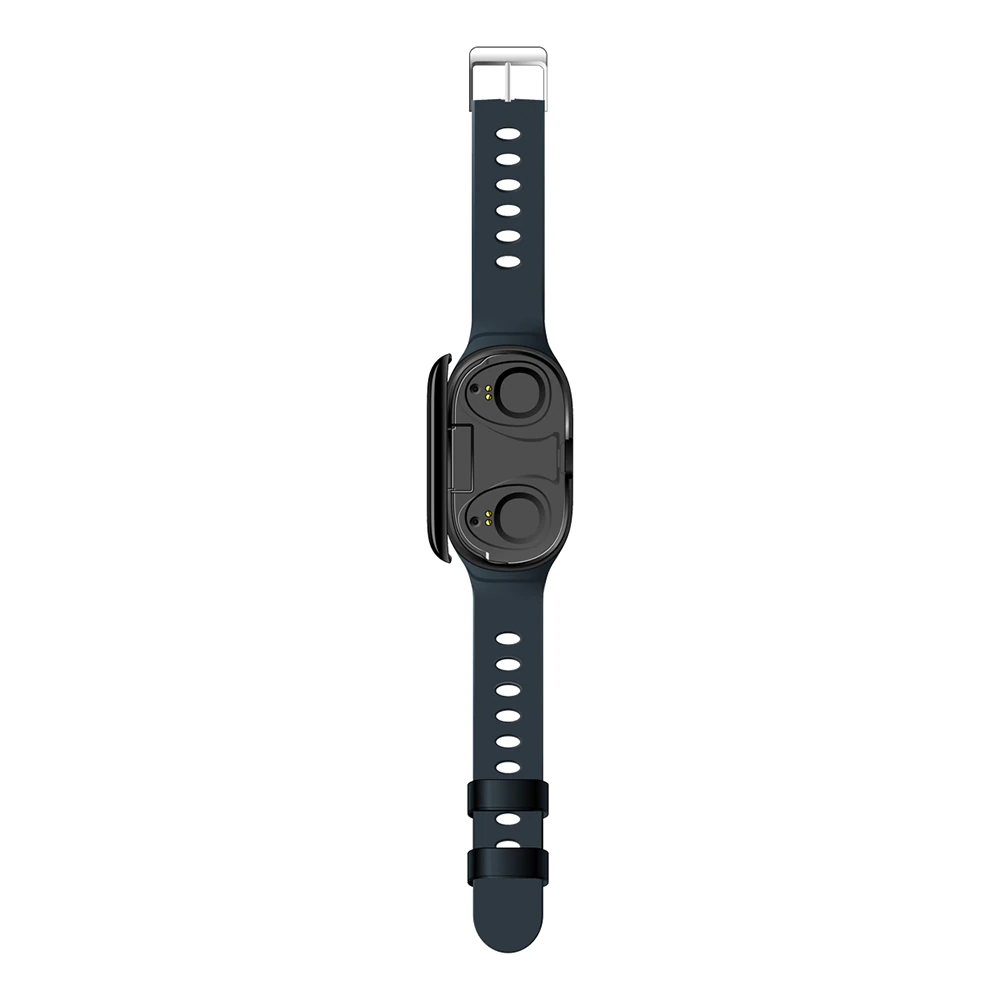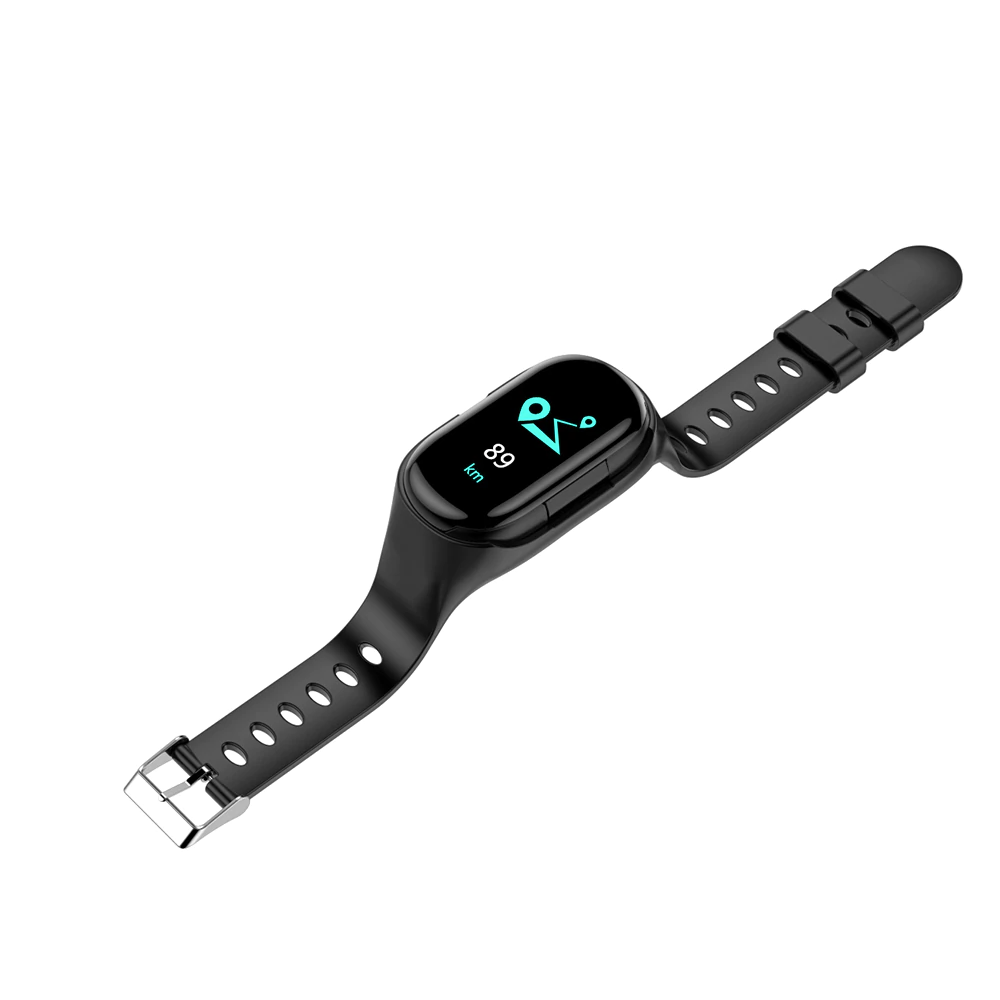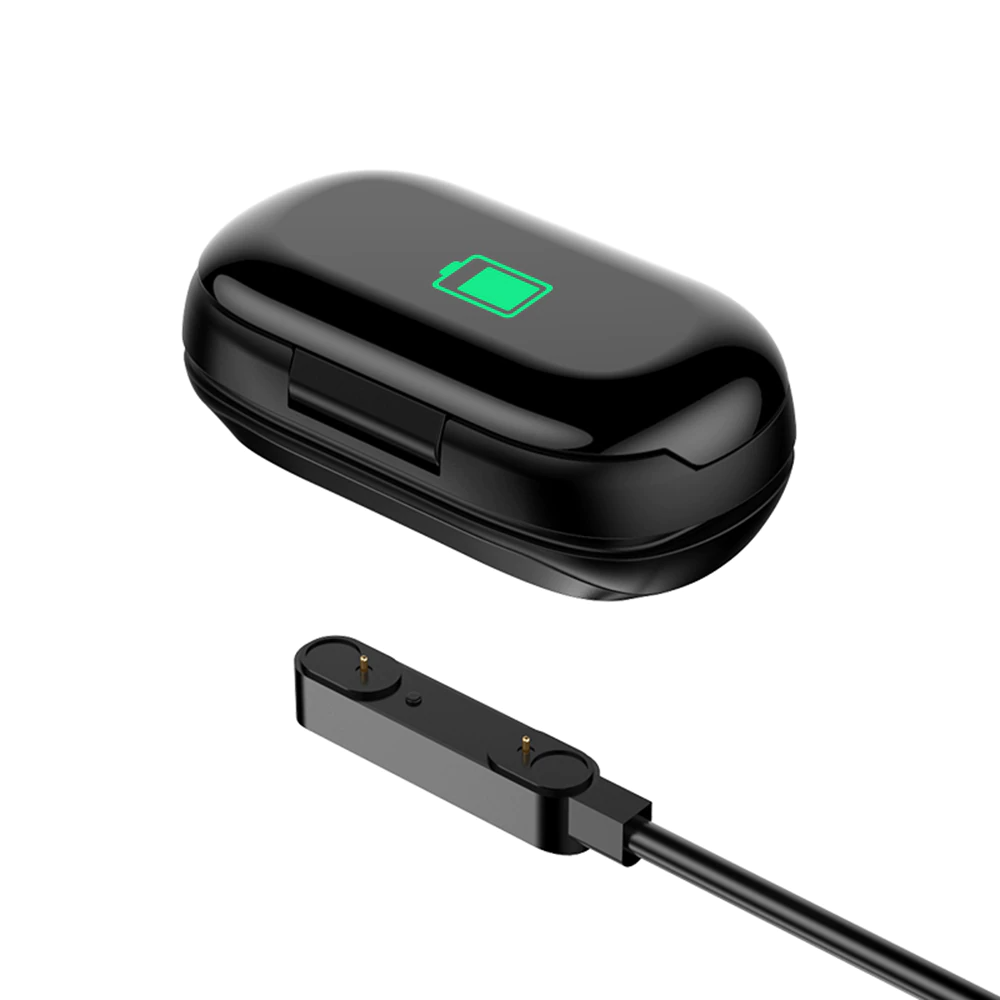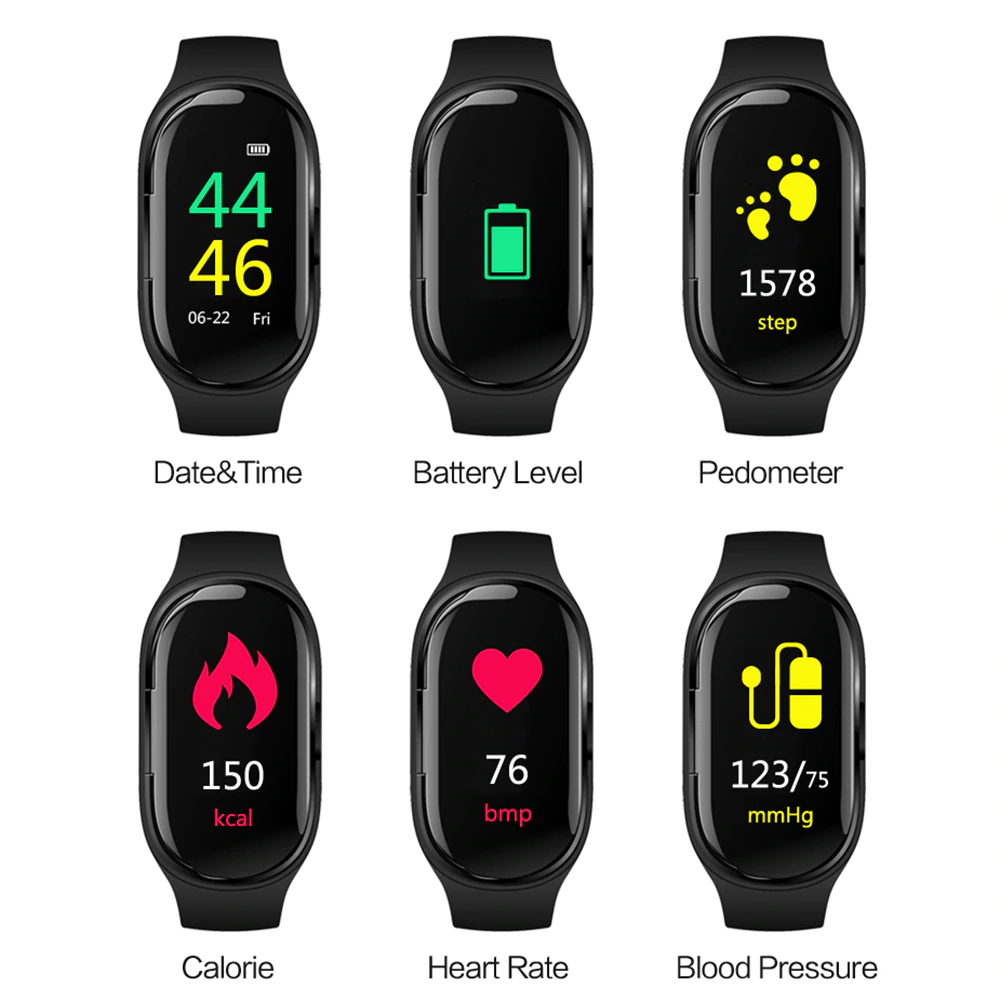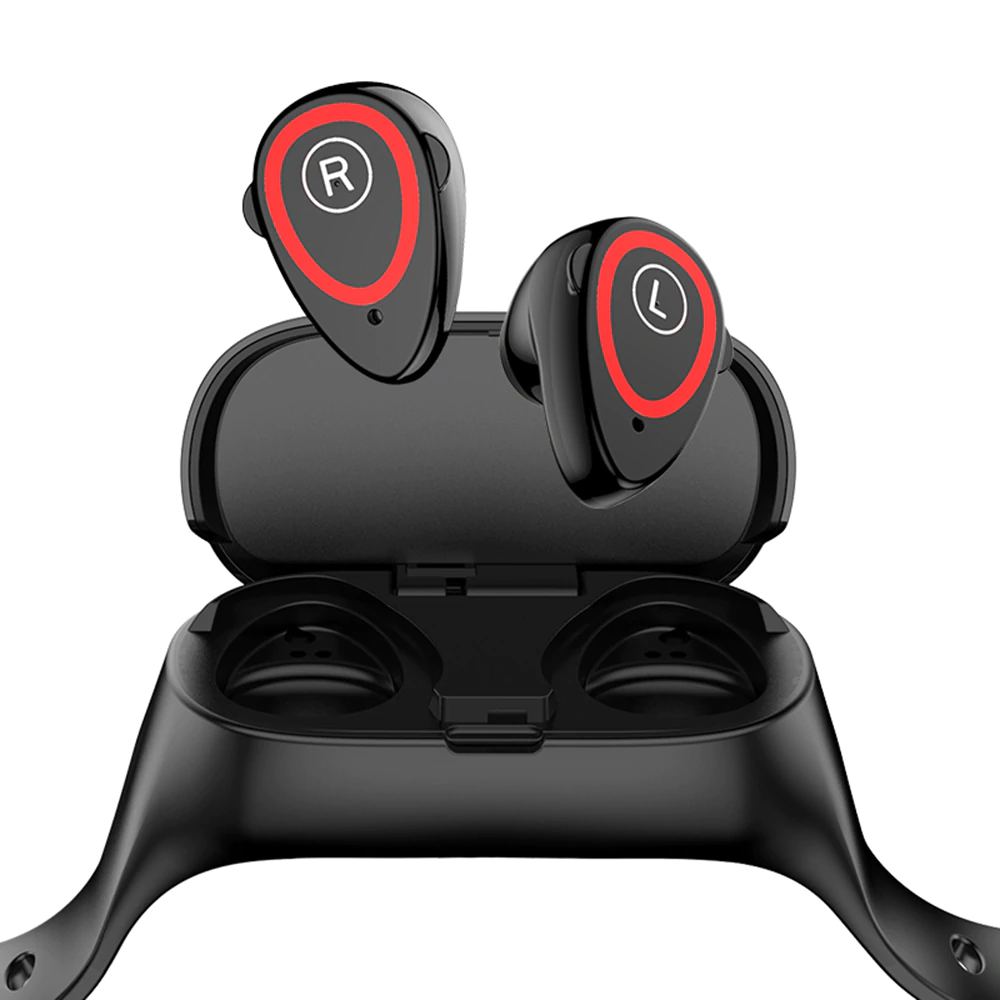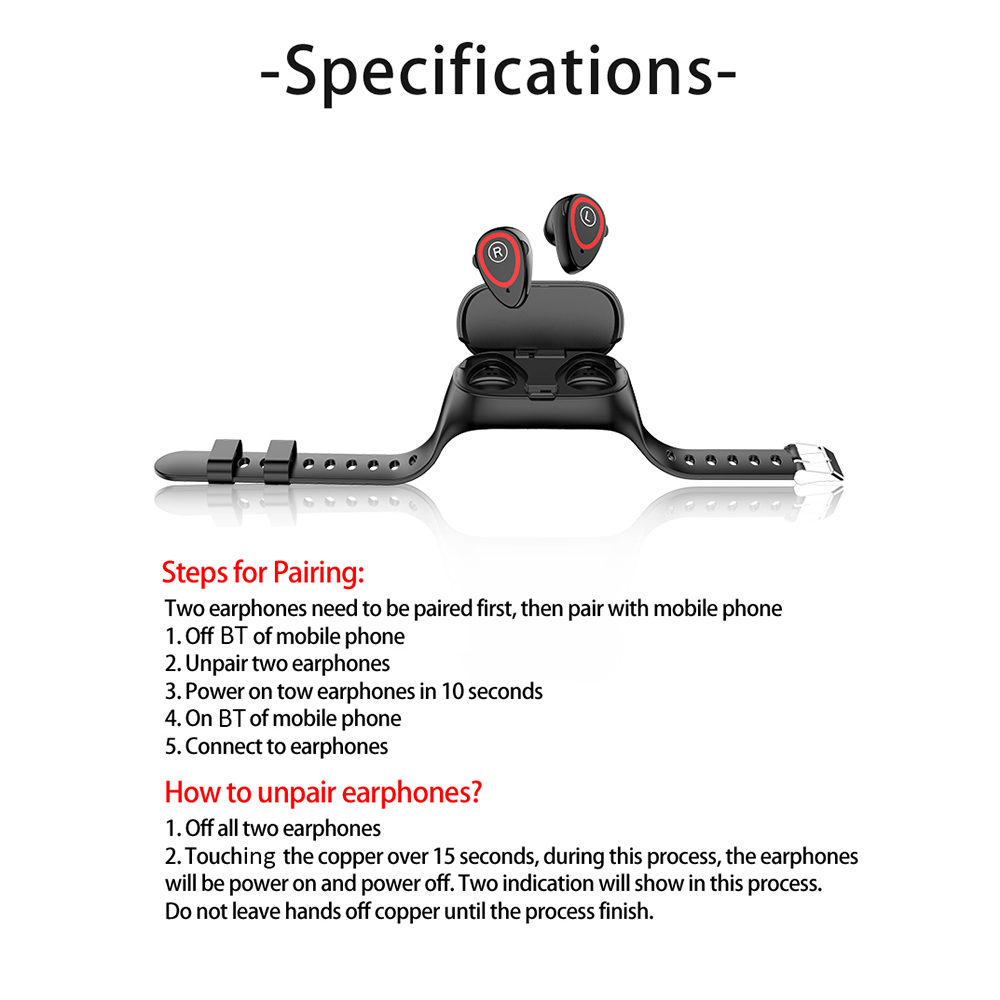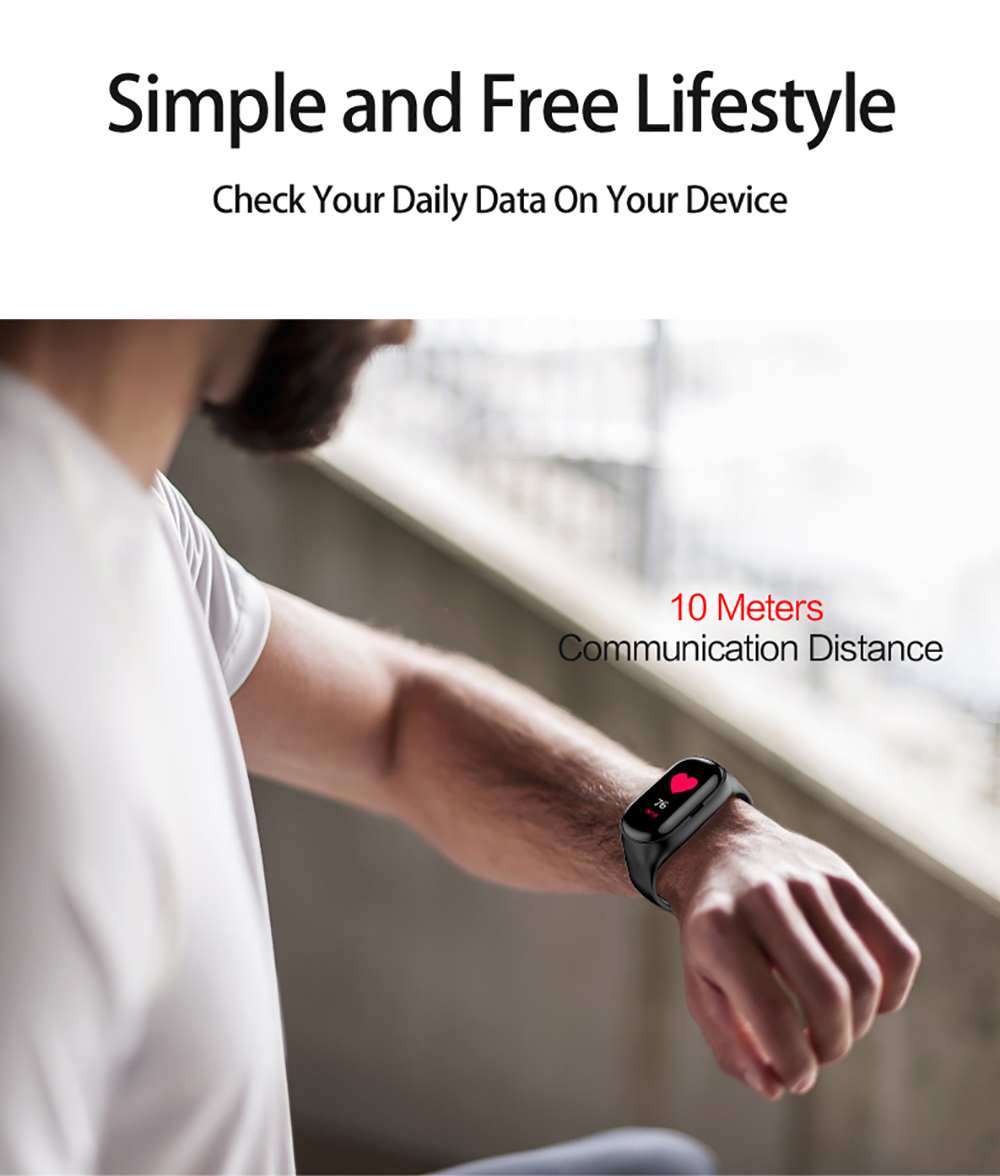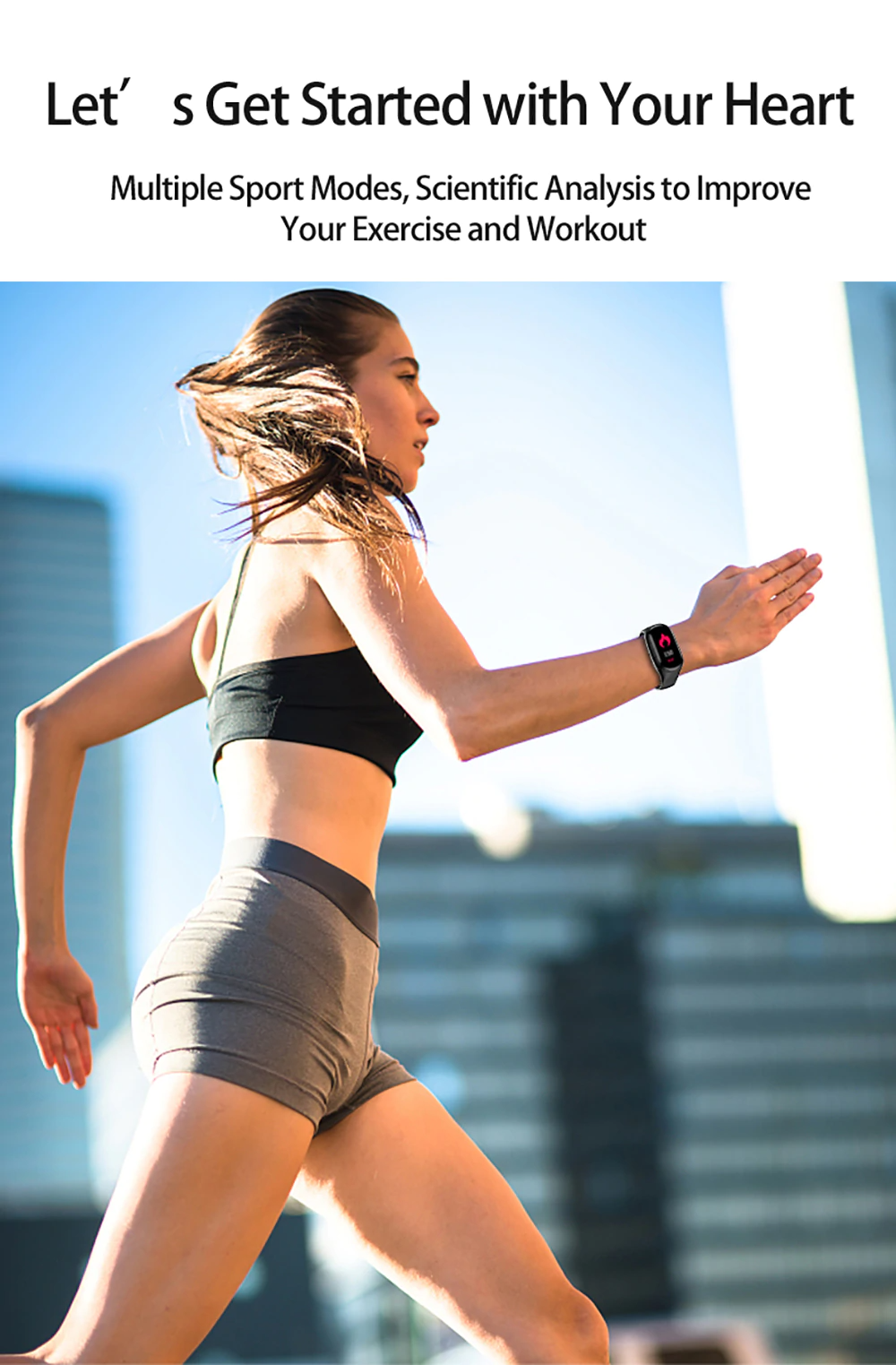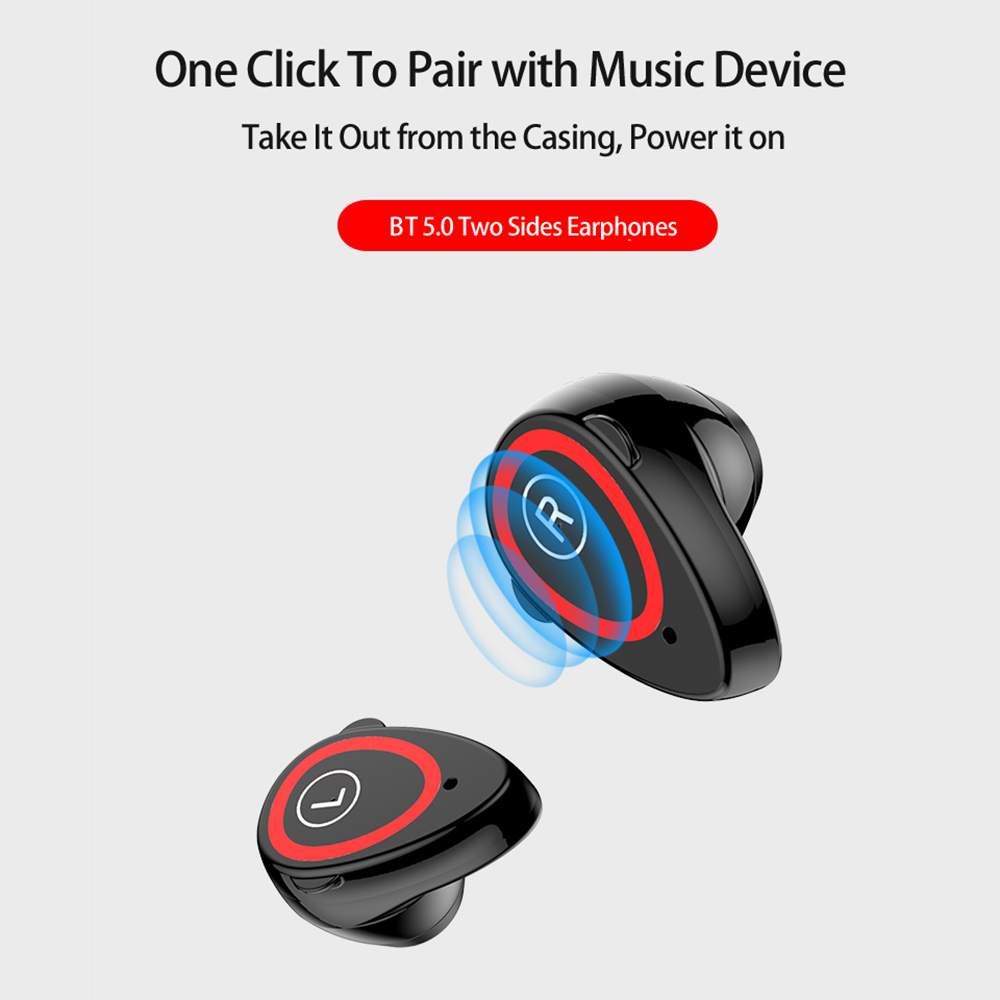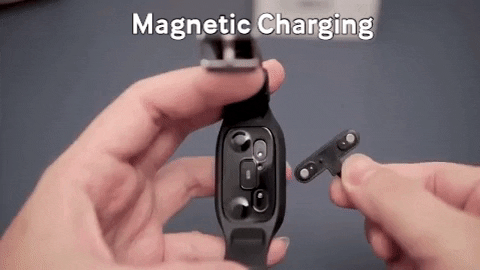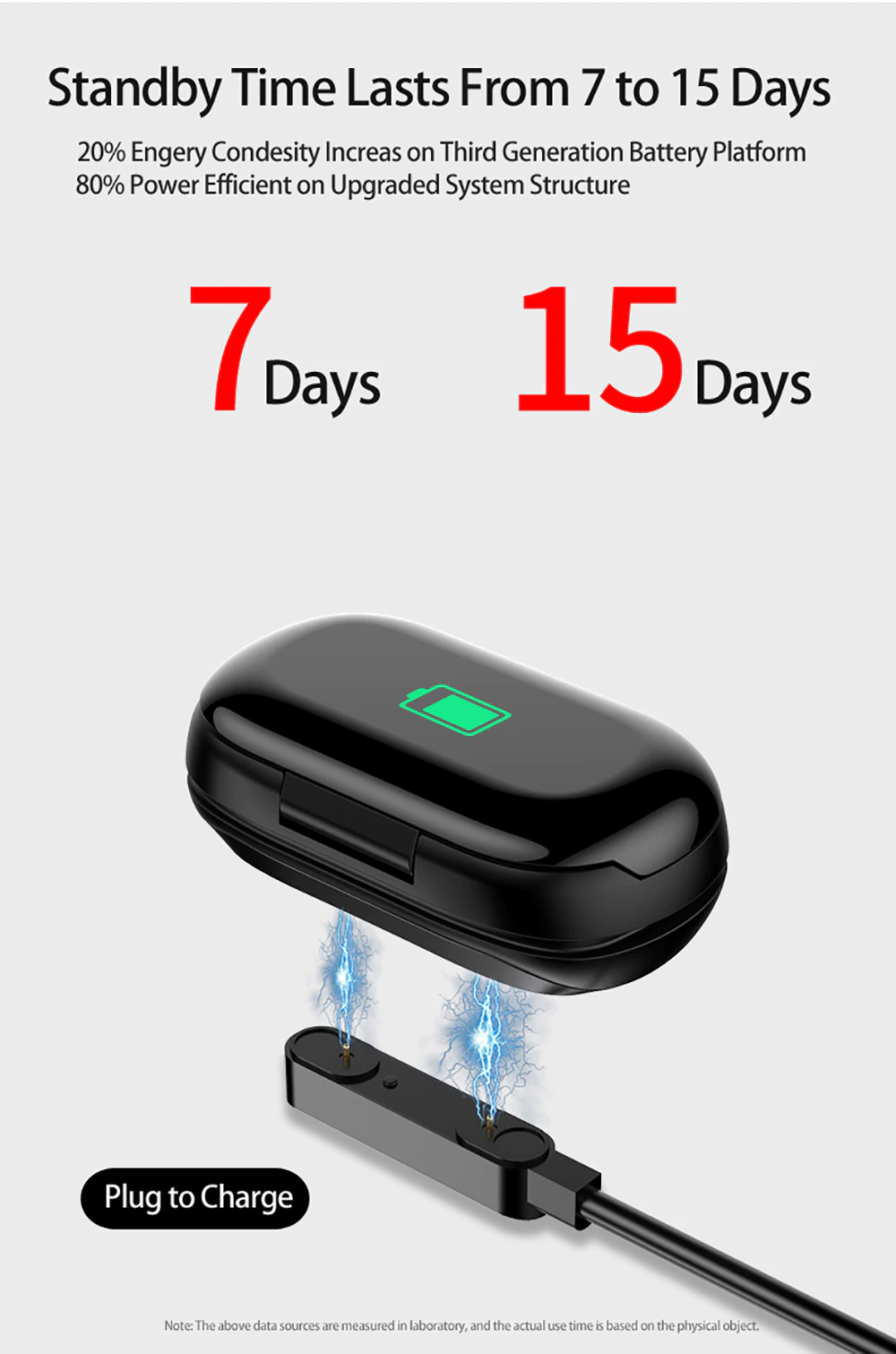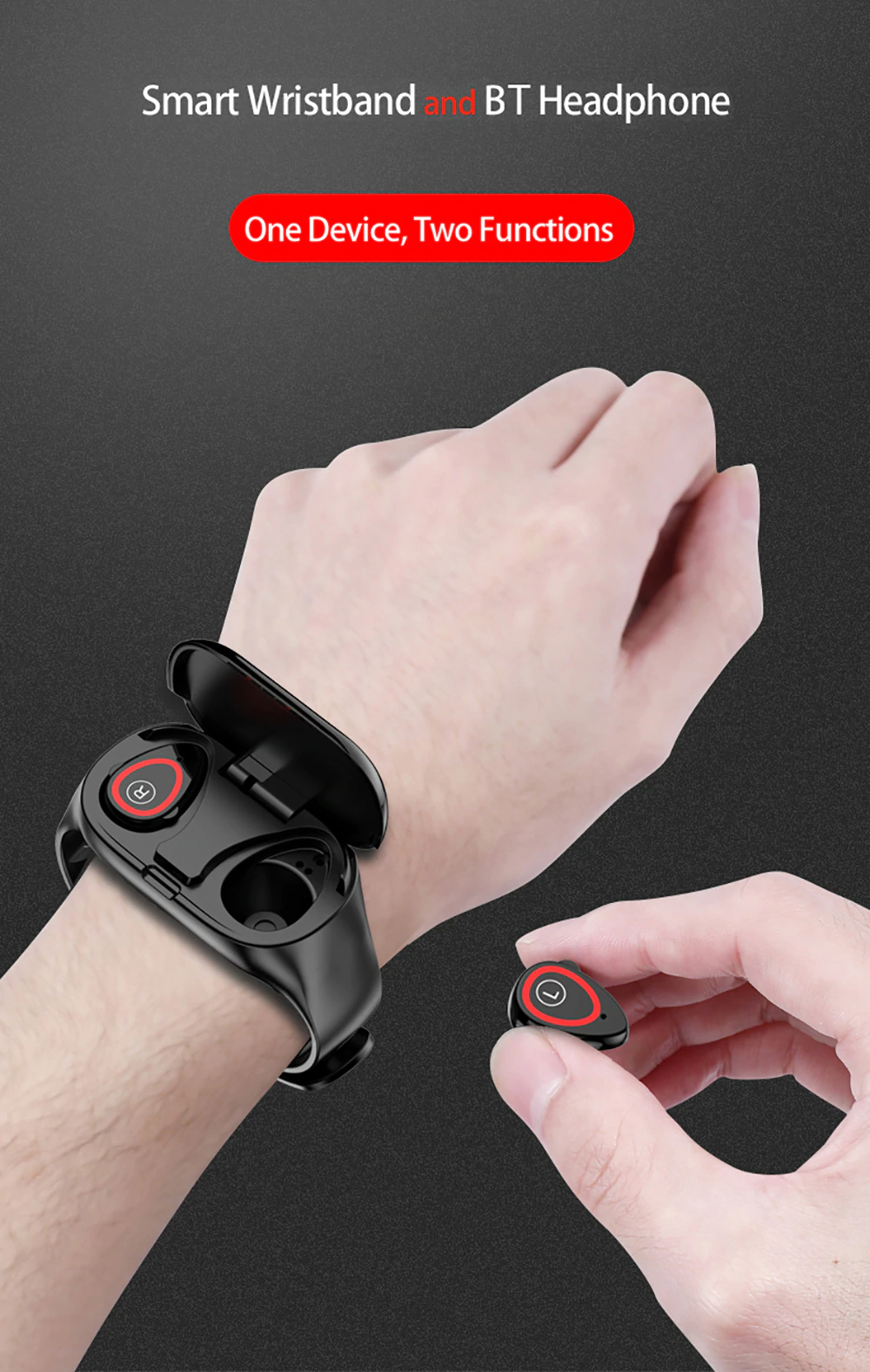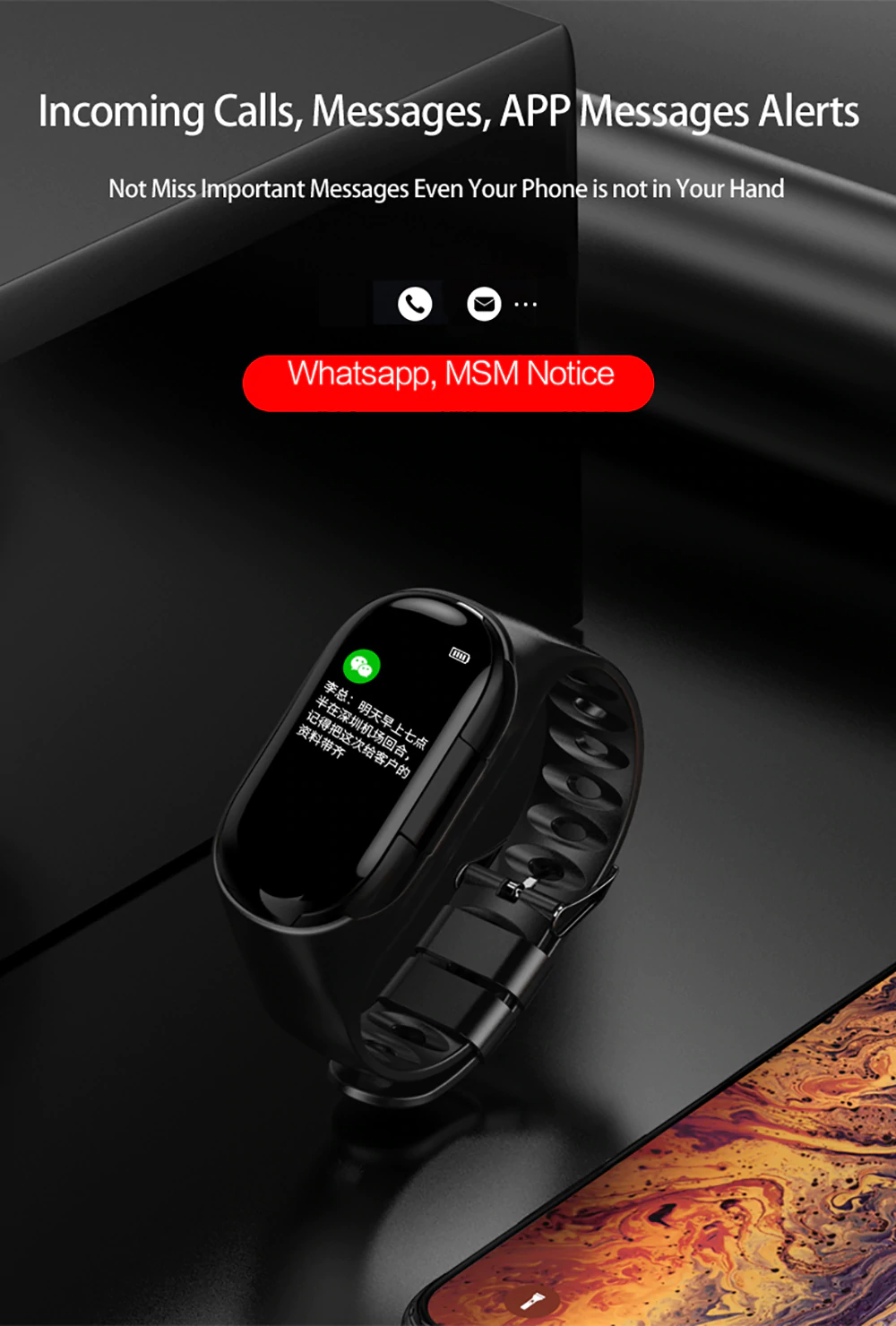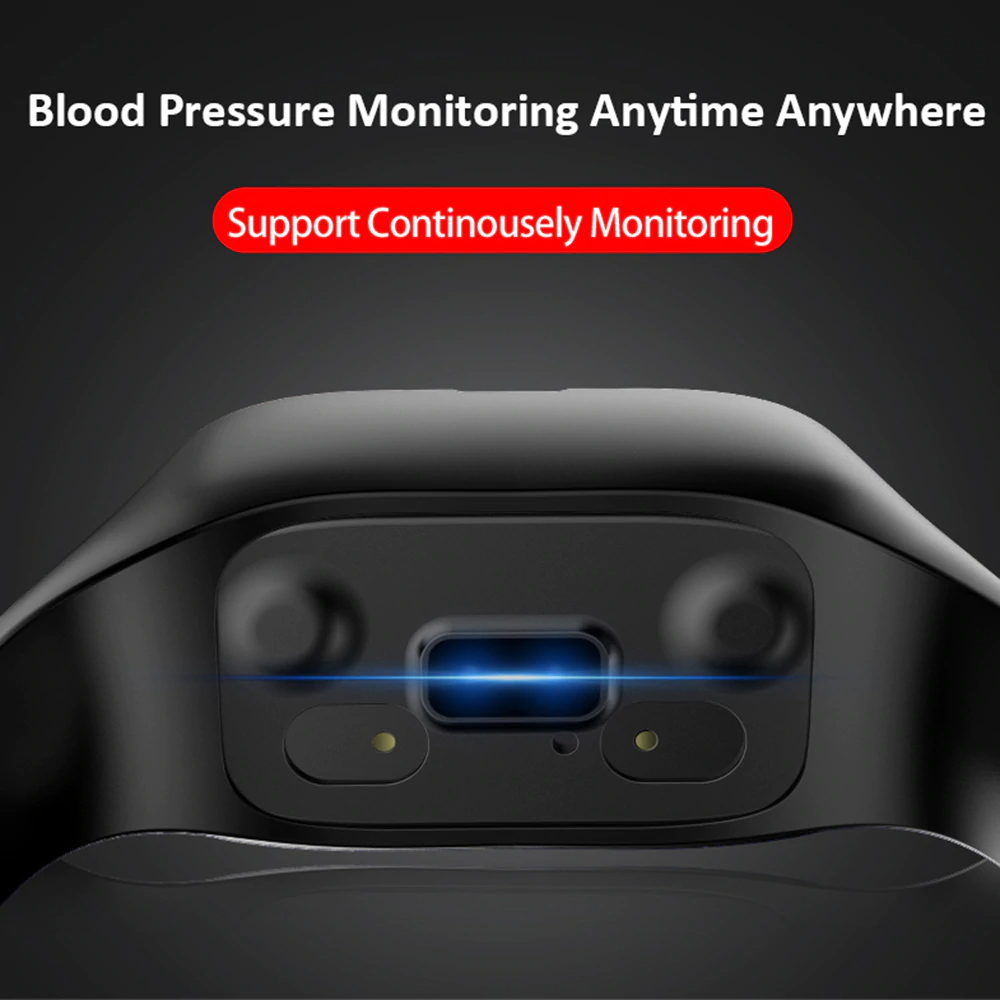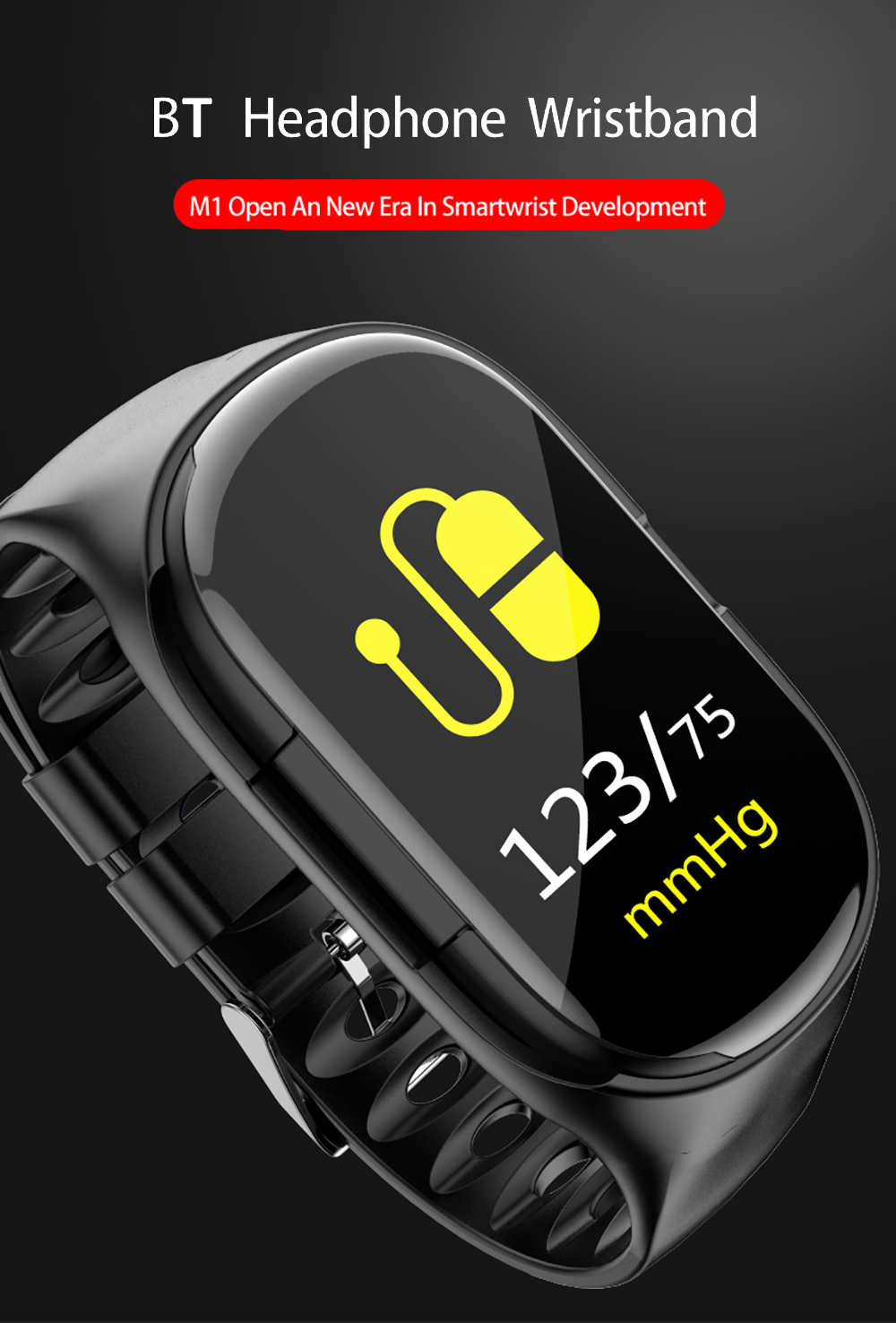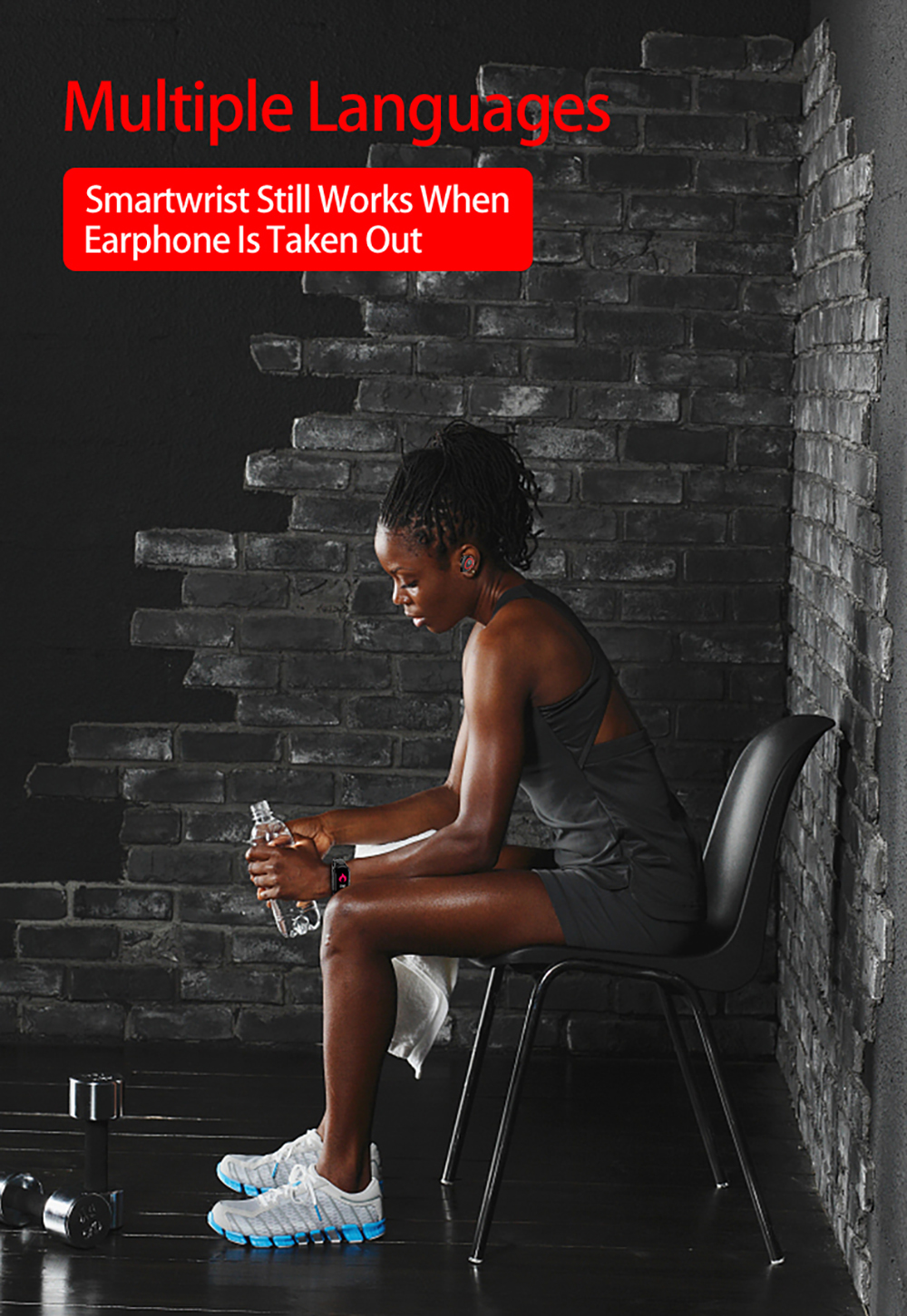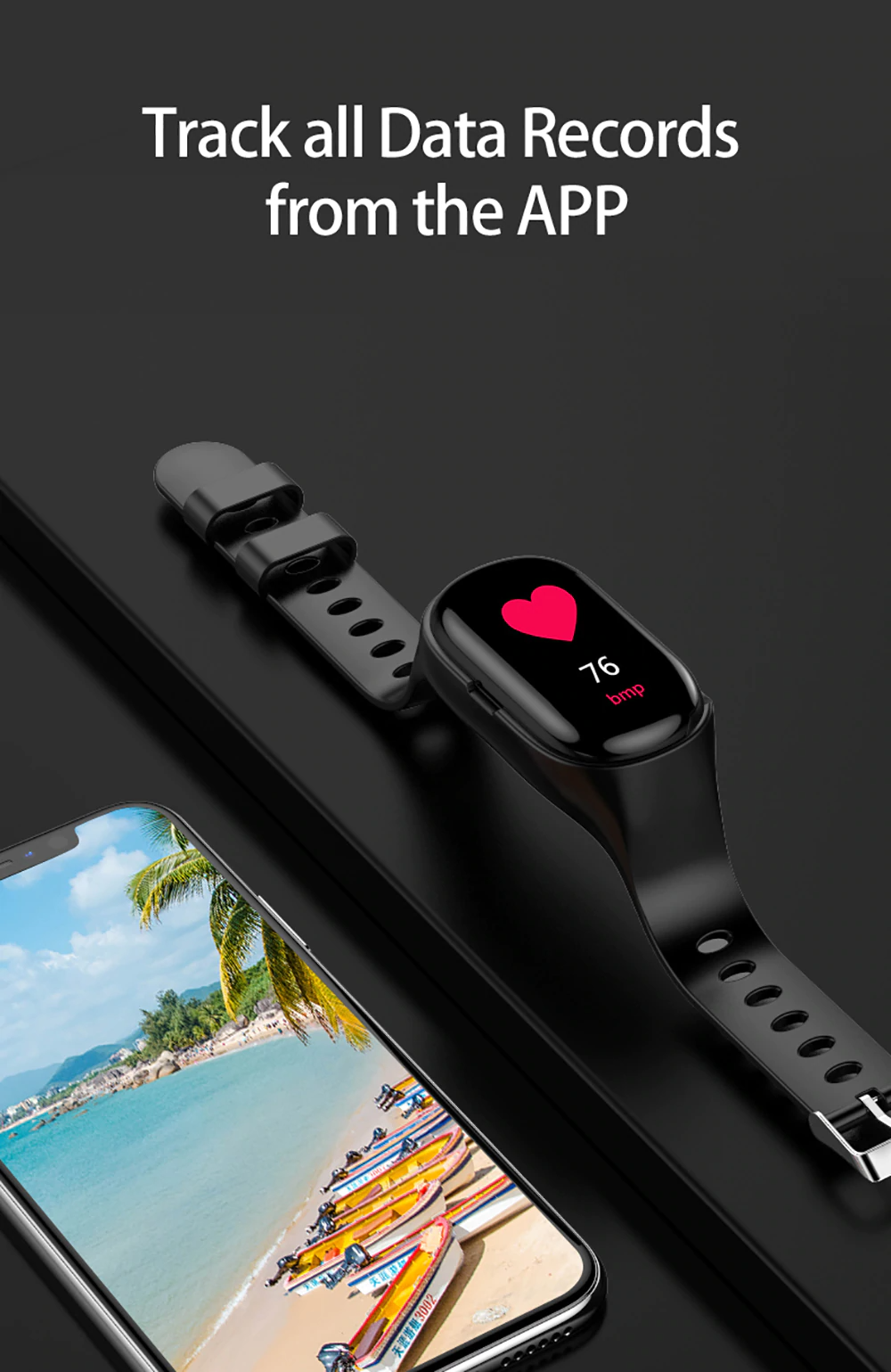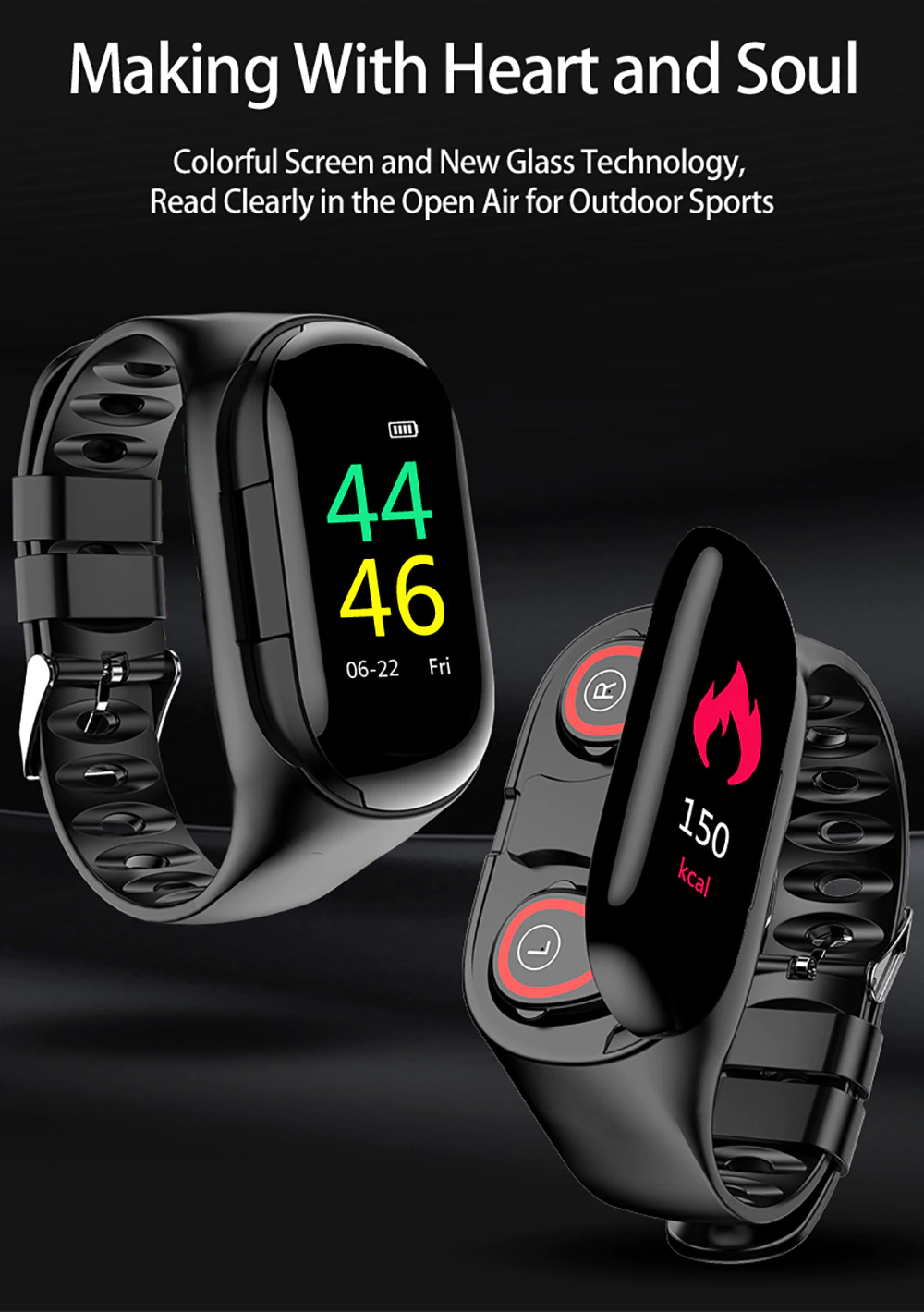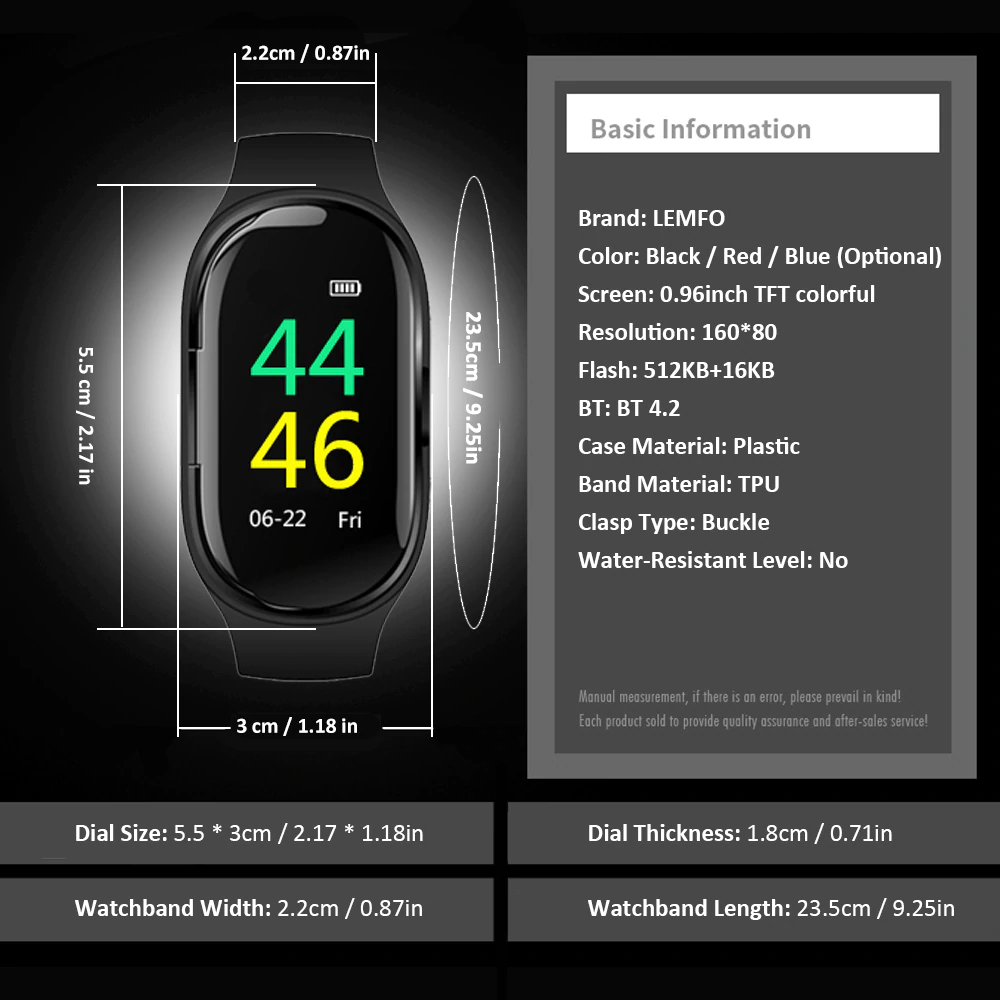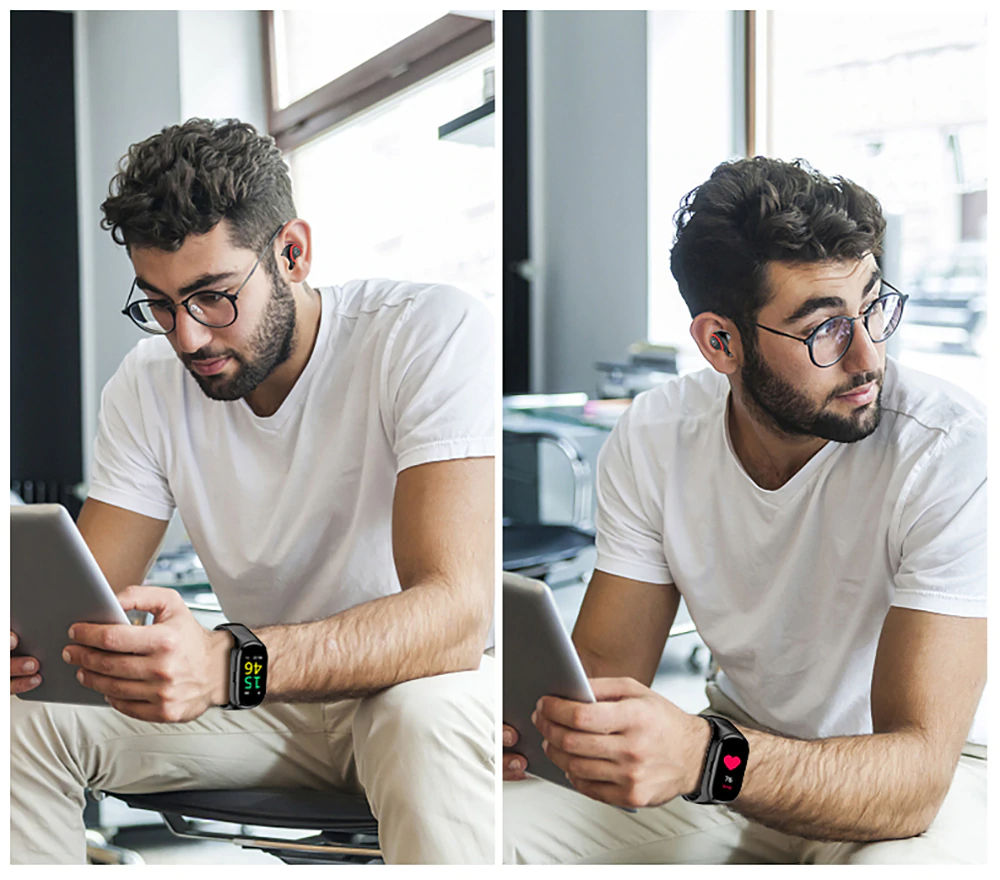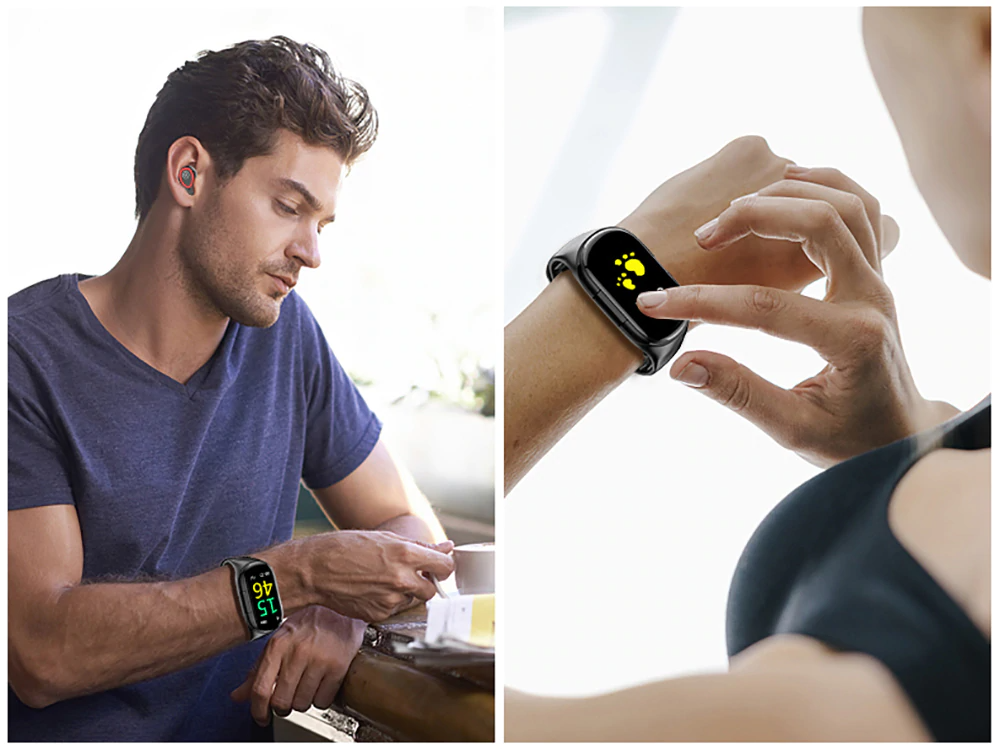 Parameters:
Screen: 0.96inch TFT colorful
Resolution: 160*80
Flash: 512KB+16KB
BT: BT 4.2
Compatibility: with Android 4.4 / iOS 8.0 and above
Battery: Polymer lithium battery
Battery Capacity: 100-130mAh
Charge: USB charging
Charging Time: about 1.5 hours
Working Time: about 7 days
Standby Time: about 15 days
Language: Chinese, English
APP Language: Simplified Chinese, Traditional Chinese, English, Spanish, French, Portuguese, Dutch, German, Russian
Functions: Sport, heart rate, blood pressure, pedometer, step, calories, exercise history record, remote camera, alarm clock, anti-lost

Earphone Specifications:
Material: Plastic
BT: BT 5.0
Incoming Call: Take out it and answer automatically
Dual headphones: Stereo
Single earphone: Single channel
Power Consumption: 10mA (low power consumption) / 25mA (normal)
Battery Capacity: 28mAh
Charging mode: Charging in the bracelet

Watch Specifications:
Brand: LEMFO
Color: Black / Red / Blue (Optional)
Case Material: Plastic
Band Material: TPU
Clasp Type: Buckle
Water-Resistant Level: No
Dial Diameter: 5.5 * 3cm / 2.17 * 1.18in
Dial Thickness: 1.8cm / 0.71in
Watchband Width: 2.2cm / 0.87in
Watchband Length: 23.5cm / 9.25in
Watch Weight: 45g
Package Size: 10 * 9.6 * 5.3cm / 3.94 * 3.78 * 2.09in
Package Weight: 140g

Package Lists:
1 * Smart Bracelet
1 * Charging Cable
1 * Earphones
1 * Earphone Buds
1 * User Manual